Lesson Planner
Introduction
Lesson Planner allows teachers to create, manage and deliver individual lesson, according to the classes you teach and the details of your timetable (if you have a timetable setup for you). In addition, you can manage lessons created automatically through the use of Smart Units. You can choose whether to make lessons available to students and/or parents, and in doing so use Gibbon as a virtual learning environment. The image below shows lessons which have been created for a class, organised by date: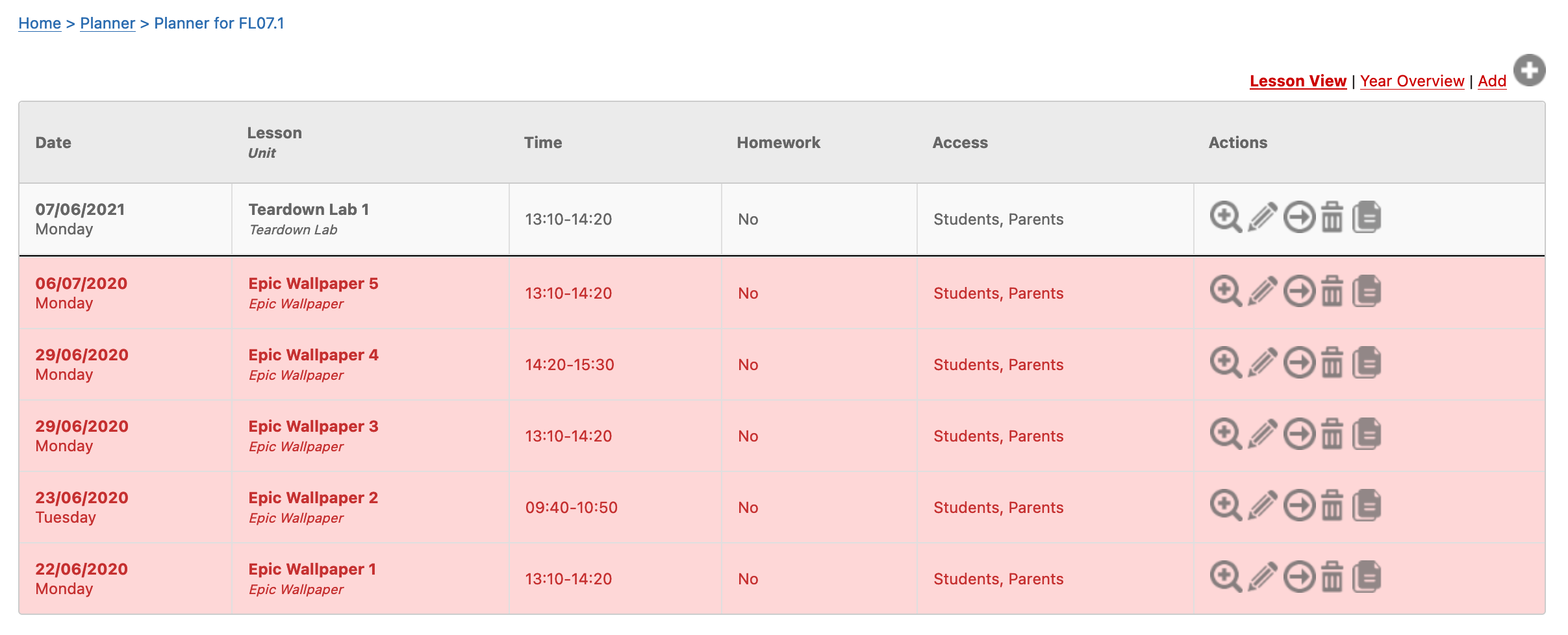 Below you can see the content from an individual lesson plan, including multimedia elements (an image, and an embedded YouTube video):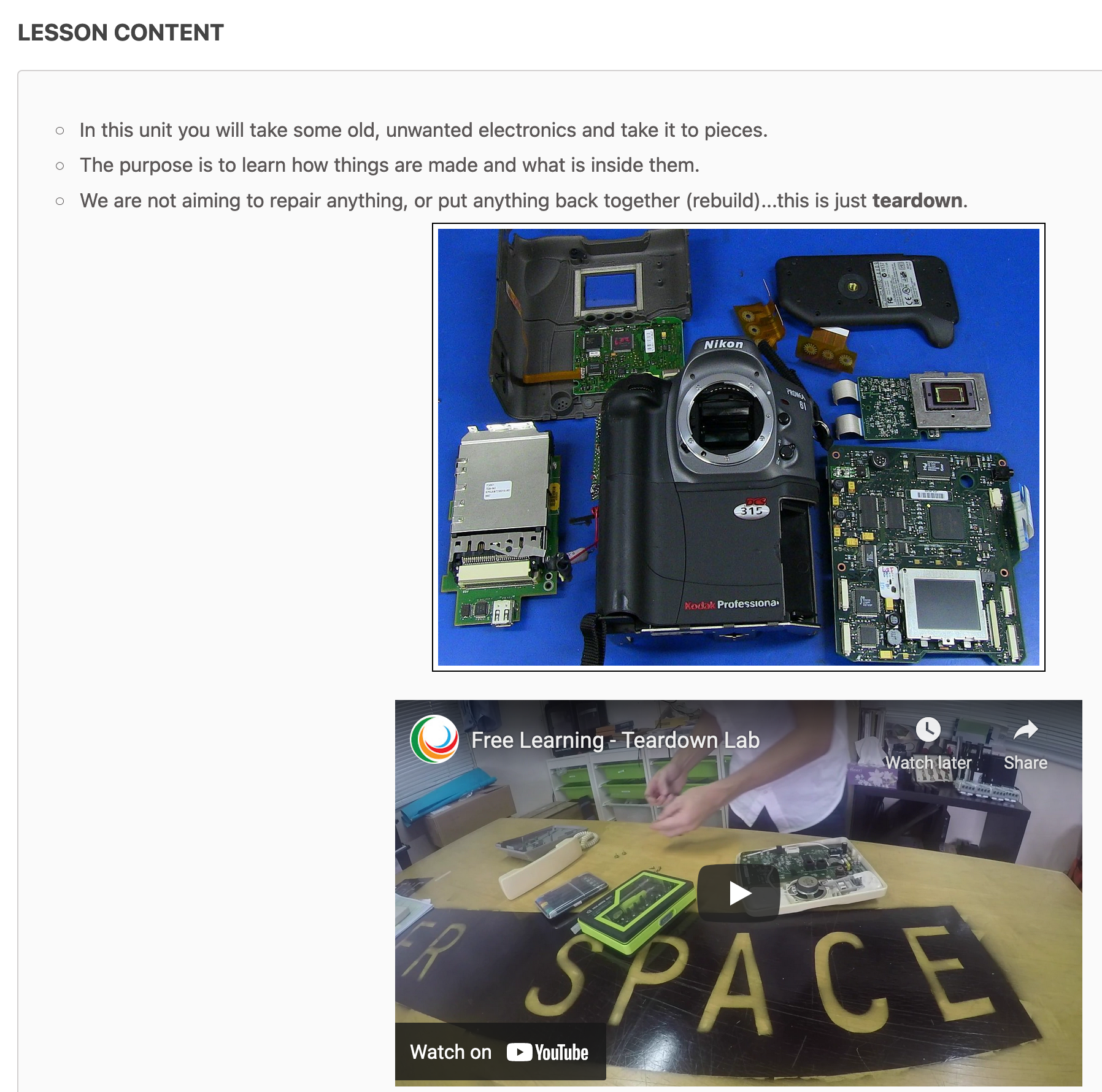 Features
The Lesson Planner offers the following features:
View/edit lessons by date or class.
View complete year overview for a class (useful for medium-term planning).
Share lessons with students and/or parents.
Embed rich content into your lessons.
Assign, collect and mark homework (via the Markbook).
Manage homework deadlines, and check completed work (for students)
Quickly see summary of students in class, their individual needs, medical conditions and more.
Take class attendance, and compare to school attendance.
Threaded chat to engage teachers, students and parents in discussions.
Getting Started
Go to Learn > Planner in the main menu at the top of the page.
Use the Choose A Date or Choose A Class menus on the right-hand side module menu.
Use the Add button to start creating your first lesson plan.
Alternatively, use the link to Manage Units, create a Smart Unit, and have your lessons created automatically for you.